An Overview of the FPGA Vendor Landscape
FPGAs are indispensable tools for digital designers and embedded systems engineers. With their reconfigurable nature, they allow for the design of flexible hardware that can be tailored to specific applications. Due to their versatility, several manufacturers have developed FPGA product lines, each catering to various industry needs. In this post, we'll be exploring the leading FPGA vendors and their distinguished product lines, as well as some up-and-coming companies in the FPGA supply chain.
The Big Fish
AMD (formerly Xilinx)
AMD is a prominent technology company best known for CPU designs. However, it has recetnly entered the FPA space with their acquisition of Xilinx, who pioneered the development of Field Programmable Gate Arrays (FPGAs). Founded in 1984 by Ross Freeman, Bernard Vonderschmitt, and James V Barnett II, Xilinx has been at the forefront of digital logic design, enabling hardware designers and engineers to craft flexible and reconfigurable circuits tailored to specific tasks. FPGAs, with their unique blend of programmability and performance, have been critical in various applications ranging from communications, automotive, and aerospace to data centers and consumer electronics. Over the years, Xilinx has continually expanded its product portfolio, offering not only FPGAs but also a range of other programmable technologies and associated software tools. The company's innovative spirit and contributions to the field have solidified its position as a leader in adaptive and intelligent computing.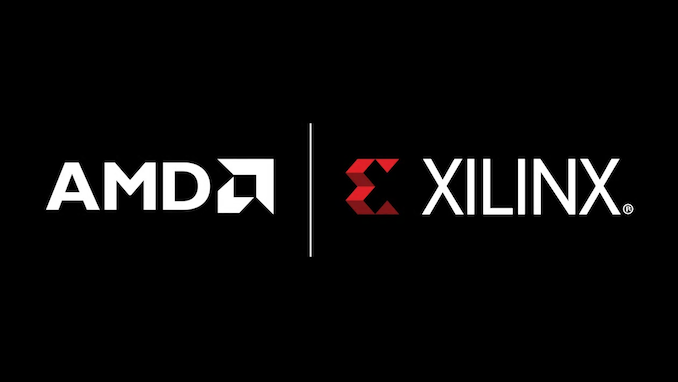 Product Lines:
Virtex Series: Recognized for its high performance, the Virtex series caters to applications requiring massive data flow and processing, like data centers, network processing, and aerospace.
Kintex Series: This line strikes a balance between cost, power, and performance. It's optimized for price-performance and best suited for signal processing and video applications.
Artix Series: Artix caters to cost-sensitive markets. It provides the optimal blend of low power, high performance, and low cost. It's often found in industrial IoT and automotive applications.
Spartan Series: Spartan chips are designed for low power, high volume applications with a focus on cost-effectiveness.
Versal Series: A newer line, Versal represents Xilinx's Adaptive Compute Acceleration Platform (ACAP), blending CPUs, DSPs, and FPGAs into a unified architecture suitable for AI and machine learning tasks.
Intel (formerly Altera)
Established in 1983 by Robert Hartmann, Michael Magranet, and Paul Newhagen, Altera quickly emerged as a significant player in the semiconductor industry, particularly with its introduction of the EP300, the first reprogrammable logic device. Over the decades, Altera expanded its product line, developing complex FPGAs, CPLDs, and system-on-a-chip (SoC) solutions. The company's products have found applications in a vast range of industries, from telecommunications and automotive to defense and industrial automation. Altera's innovations and its competition with companies like Xilinx were instrumental in driving the rapid evolution and adoption of programmable logic technology. In 2015, Intel Corporation acquired Altera, marking a strategic move to integrate FPGAs with Intel's processors for data center and other applications.
Product Lines:
Stratix Series: Stratix FPGAs are designed for high performance and high bandwidth applications, with a focus on AI, data center acceleration, and high-frequency trading.
Arria Series: This line offers a balance between power, performance, and cost. Arria is suitable for applications like remote radio heads, multi-function printers, and base stations.
Cyclone Series: Targeted at cost-sensitive applications, Cyclone FPGAs offer a good balance of functionality and cost for applications like automotive driver assistance, video conferencing, and machine vision.
MAX Series: These are focused on providing instant-on, non-volatile solutions for applications like IoT, automotive, and industrial automation.
Microsemi (A subsidiary of Microchip Technology)
Established in 1960, Microsemi grew to become a prominent name in the FPGA sector, differentiating itself with low-power, highly secure, and reliable solutions tailored for critical applications in aerospace, defense, communications, and industrial markets. One of Microsemi's distinctive offerings in the FPGA domain was its focus on non-volatile, flash-based FPGAs, which provided inherent advantages in terms of power consumption and security. Over the years, Microsemi expanded its portfolio through organic growth and strategic acquisitions, consolidating its position in the FPGA and semiconductor landscape. In 2018, Microchip Technology acquired Microsemi, bringing together the strengths of both companies to offer a broader product portfolio to their global customer base.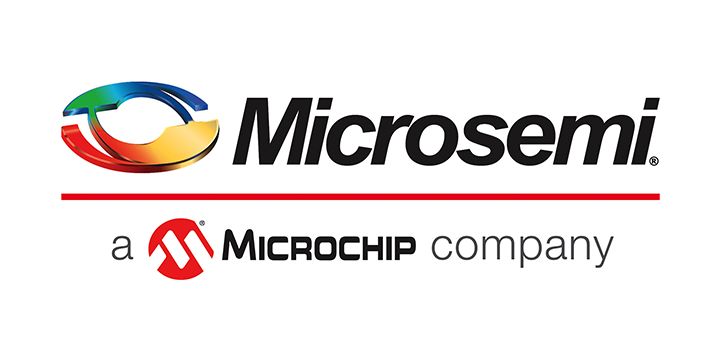 Product Lines:
PolarFire: Low power and high security are the hallmarks of PolarFire FPGAs. They're ideal for communications, defense, and industrial applications.
SmartFusion: These are unique FPGAs with embedded ARM Cortex processors, offering a blend of FPGA fabrics and microcontroller functionality.
RTG4: This line is designed specifically for space applications, offering radiation-tolerant FPGAs.
IGLOO & ProASIC: Targeting low-power, high-volume applications, these series are often found in portable electronics and consumer devices.
Lattice Semiconductor
Lattice Semiconductor is a key player in the FPGA industry, specializing in providing smart connectivity solutions powered by their low-power FPGA, programmable logic devices, and design software. Founded in 1983, Lattice has consistently focused on delivering products that offer flexible and efficient solutions for various industries, including communications, automotive, and consumer electronics. Unlike some of its competitors that target high-performance, high-density applications, Lattice has carved a niche in the low to mid-range FPGA market, emphasizing power-efficiency, compactness, and cost-effectiveness. Their FPGAs are particularly well-suited for edge devices and applications requiring rapid time-to-market. With a steadfast commitment to innovation and a deep understanding of customer needs, Lattice Semiconductor continues to make significant contributions to the adaptive and programmable technology landscape.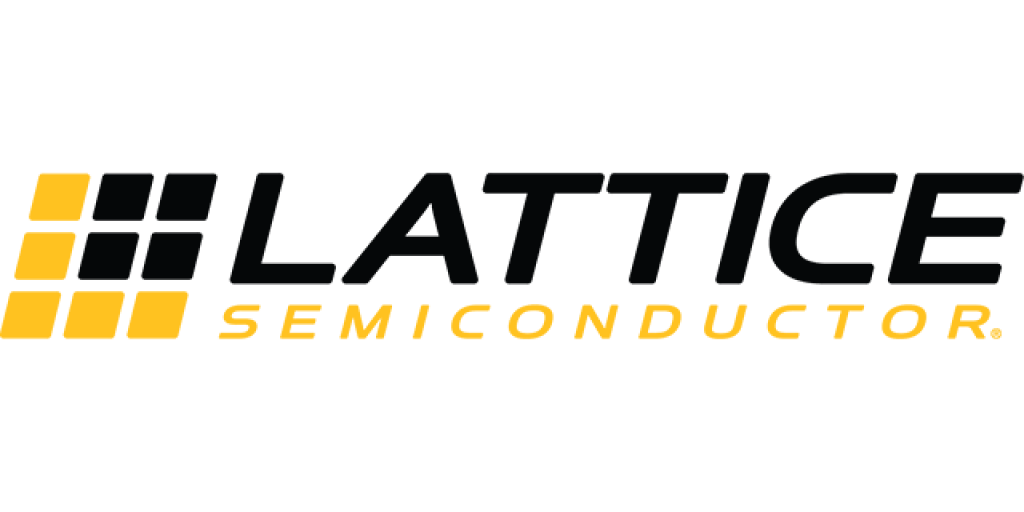 Product Lines:
CrossLink: Designed for mobile and other consumer applications, CrossLink offers fast MIPI bridging and high connectivity in a tiny footprint.
ECP: Aimed at communications and industrial applications, ECP provides high-speed connectivity and data processing capabilities.
MachXO: These are versatile FPGAs used in various applications, from IoT devices to communication platforms, due to their small size and adaptability.
iCE40: Recognized for ultra-low power consumption, iCE40 FPGAs are ideal for mobile and wearable applications.
The Rising Stars: Up-and-Coming FPGA Vendors
The FPGA landscape has traditionally been dominated by giant corporations, with Xilinx and Intel looming large over the rest. However, the last decade has seen the emergence of fresh, dynamic contenders. These new vendors are challenging the status quo, bringing innovative architectures and novel solutions to the table. In this article, we're shedding light on some of the promising up-and-coming FPGA vendors who might be the game-changers in the near future.
Achronix Semiconductor
Achronix Semiconductor is an emerging force in the FPGA industry, recognized for its high-performance FPGA solutions and embedded FPGA (eFPGA) IP cores. Founded in 2004, Achronix's product offerings are differentiated by their speed, power efficiency, and flexibility, catering to a variety of applications including data center, networking, 5G infrastructure, and artificial intelligence. One of the company's notable innovations is its Speedster series of FPGAs, which are designed to deliver advanced performance metrics while maintaining competitive price points. Achronix has also made significant strides in eFPGA solutions, allowing for FPGA capabilities to be embedded within custom silicon designs, granting hardware designers increased flexibility and adaptability. With a commitment to innovation and a focus on addressing modern technological challenges, Achronix continues to solidify its position in the ever-evolving FPGA market landscape.
Standout Features:
Speedster Series: Renowned for its high bandwidth and data processing capabilities.
eFPGA IP: Achronix also offers embedded FPGA IP, enabling companies to embed FPGA capabilities into their custom ASICs.
Efinix
Efinix is an innovative semiconductor company specializing in programmable and reconfigurable computing platforms. Founded with the vision to reshape the FPGA industry, Efinix focuses on the development of efficient and flexible FPGA solutions built upon its unique Quantum™ programmable technology. This technology differentiates Efinix from traditional FPGA architectures by offering a compact and power-efficient approach, making it especially suitable for edge computing, IoT, and AI applications. The company's Trion® series of FPGAs, which leverage the Quantum architecture, are known for their compact size, energy efficiency, and cost-effectiveness, catering to both high-volume and high-performance applications. Efinix's commitment to technological innovation and its focus on addressing the needs of the rapidly growing edge computing market positions it as a promising contender in the FPGA domain.

Standout Features:
Quantum Architecture: Efinix's Quantum architecture significantly reduces the interconnect requirements, which traditionally consume the majority of an FPGA's silicon area.
Applications: Their FPGAs find applications in AI, IoT, automotive, and connectivity, especially where power efficiency and small form factors are paramount.
Flex Logix
Flex Logix is a distinguished semiconductor company known for its groundbreaking approach to reconfigurable computing platforms. Founded with the ambition to revolutionize the FPGA and AI inference markets, Flex Logix has developed innovative eFPGA (embedded Field-Programmable Gate Array) and inference accelerator technologies. Their eFPGA solutions provide chip designers with a versatile tool to integrate reconfigurable RTL into their ASICs and SoCs, enabling them to achieve more adaptable hardware designs. On the AI front, Flex Logix's inference accelerators offer impressive performance efficiencies, making them particularly suitable for edge and data center applications. The company's unique architectures and commitment to driving chip versatility forward have established Flex Logix as a key player in the semiconductor industry, catering to the ever-evolving demands of today's technology landscape.
Standout Features:
InferX X1: Aimed at AI inference in the edge, this chip promises high throughput with low cost and power.
EFLX Embedded FPGA: This IP can be integrated into SOCs, MCUs, and more, ensuring configurability post silicon production.
Gowin Semiconductor
Gowin Semiconductor is a burgeoning semiconductor company that specializes in providing a range of FPGA solutions tailored for the global market. Founded with the goal of breaking barriers in FPGA design, Gowin has made its mark with innovative products that blend performance, power efficiency, and cost-effectiveness. Their FPGA offerings cater to a variety of applications, including consumer electronics, communications, automotive, and industrial designs. One of the company's distinct strengths is its focus on addressing the challenges of the rapidly growing IoT (Internet of Things) sector. With a dedicated R&D team and a commitment to customer-centric innovation, Gowin Semiconductor continues to expand its reach and influence, solidifying its position as a notable contender in the competitive FPGA industry.
Standout Features:
LittleBee Series: Targeted at low power, battery-operated applications.
SecureFPGA: Designed with a focus on IoT applications, this platform incorporates hardware root-of-trust capabilities.
QuickLogic
QuickLogic Corporation is a notable semiconductor company that specializes in FPGAs and embedded FPGA (eFPGA) Intellectual Property (IP) solutions. Established in 1988, QuickLogic has been at the forefront of providing ultra-low-power, customizable solutions tailored for the mobile, IoT, and wearable markets. The company's FPGAs are distinguished by their power efficiency and adaptability, making them particularly suitable for battery-powered and edge devices. In addition to its FPGA offerings, QuickLogic has ventured into the realm of AI and machine learning, introducing solutions that facilitate on-device inferencing. Their commitment to fostering innovation, combined with a deep understanding of market needs, has cemented QuickLogic's position as a pivotal player in the semiconductor industry, dedicated to facilitating the next wave of electronic evolution.
Standout Features:
EOS S3: Besides its FPGA capabilities, it combines voice processing and pattern matching functionalities, ideal for voice-controlled applications.
SensiML Analytics Toolkit: This analytics platform supports the EOS S3, simplifying the development of AI solutions.
The Road Ahead
The demand for specialized FPGA solutions has only grown as industries evolve and parallel technologies have advanced. The big players have established their worth and reputation over decades, but the rapid technological change has created numerous niches and gaps where these newer entrants to the market can make a home for themselves. Their fresh perspectives, agility, and innovative architectures could be the breath of fresh air the FPGA industry occasionally needs.
Moreover, the rise of AI, edge computing, and IoT - areas that demand high performance, low power, and often small form factors - provide fertile grounds for innovation. Up-and-coming FPGA vendors are capitalizing on these niches, offering tailor-made solutions that might be overlooked by bigger corporations.
As FPGA engineers, it's crucial to keep an eye on these emerging vendors. Their solutions, often unconventional, might be precisely what's needed to address the unique challenges of the next big project. In the ever-evolving world of FPGAs, today's underdogs might just be tomorrow's leaders.